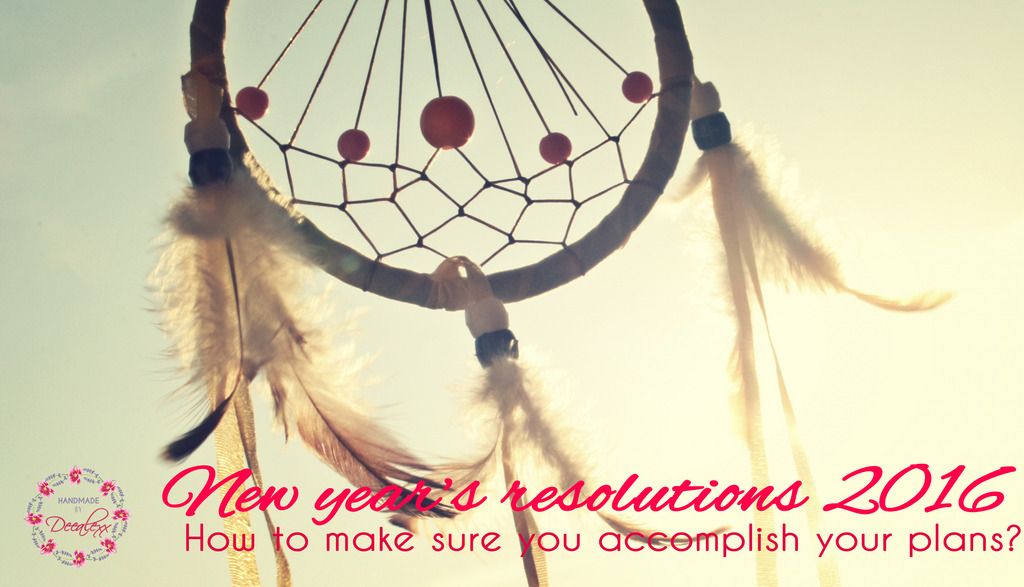 Everyone has new year's resolutions! You cannot say no. Even if is something which you cannot measure like being a better person with yourself and the others, being more optimistic and positive about life OR if it's something that you can measure like read a certain book you have been dying to read, visit that museum you always pass by but had no time to go in... no matter what is your wish, that is a PLAN you need to accomplish! But how to do that?
My natural way of being is optimistic and positive most of the time. This is how I make sure that my happy mood is on and I avoid "hurting" myself by complaining all the time about the negative stuff in my life (everyone has these) and I try to deal with them and look for solutions for improving. In this way, it is easier to start new projects or follow my dreams even if I am not sure that the outcome will be the one I desire, but at least I try.
Sometimes I am just tired and I postpone things if I can, but I try not to do that so often and I try to boost my morale by telling myself that the time has come for that task/project to be solved/started, stop postponing and deal with it... sooner, the better. Doesn't matter if is housework, job related topics or new DIY projects I want to try, I do postpone now and then just because I need some time-out. But often I realize that it wasn't so hard to do it, so stop postponing! Still working on this one, but I am improving.
If things get to hard and overwhelming, do not abandon your plans! Keep fighting, you will get there!